Single Bottle Gift Packages
Choose from Équinoxe Merlot or from our families of signature wines ranging in price from $30 to $100+. Each bottle will be received in a beautifully presented recycled cardboard box.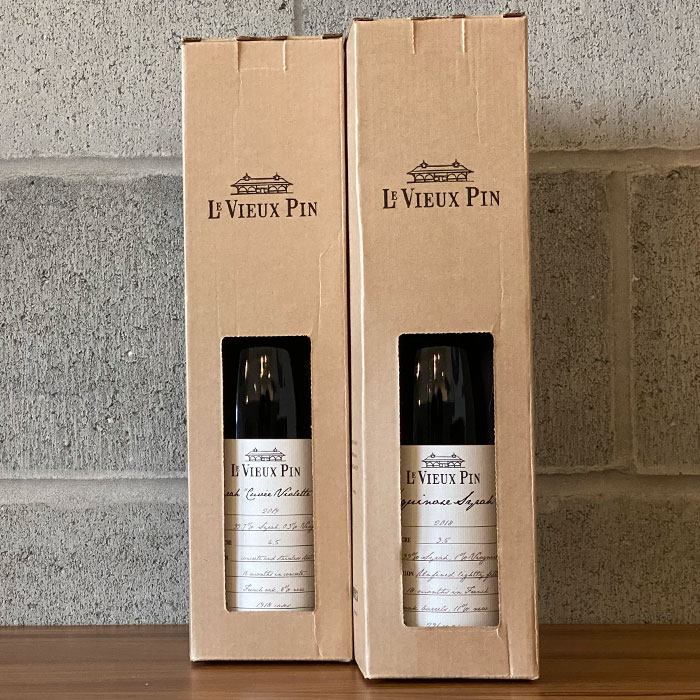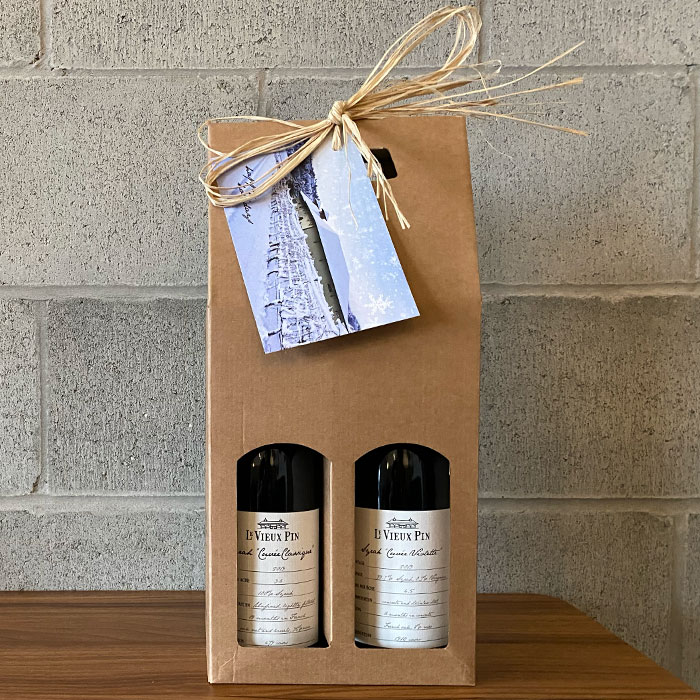 Two Bottle Gift Packages
Well paired 2 bottle gift packages to satisfy your palate (and budget).
Three Bottle Wooden Gift Packages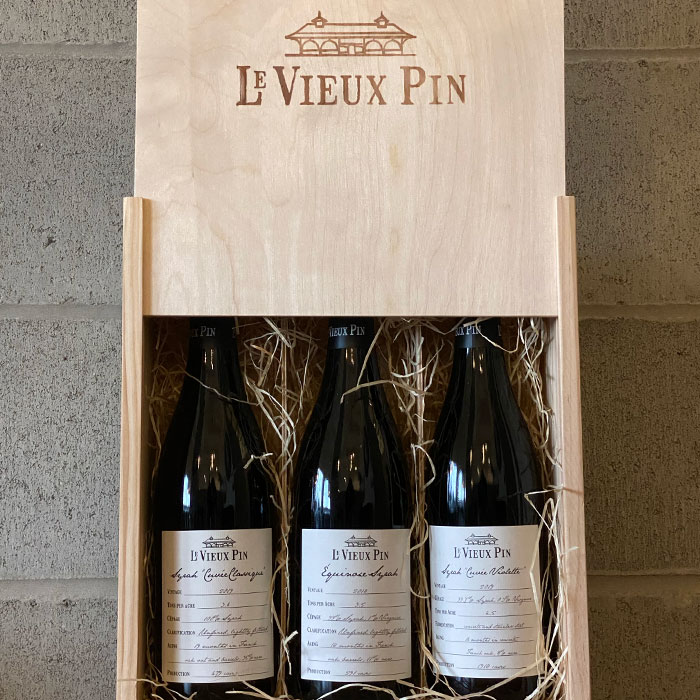 Customizable gift packaging
Personalized gift packaging with our new state-of-the-art laser scribe machine.
Learn More