Making the best possible wines in a challenging region like the South Okanagan requires a dedicated group of talented professionals. We searched not only in our own backyard, but internationally to find the best talent possible for our winemaking team.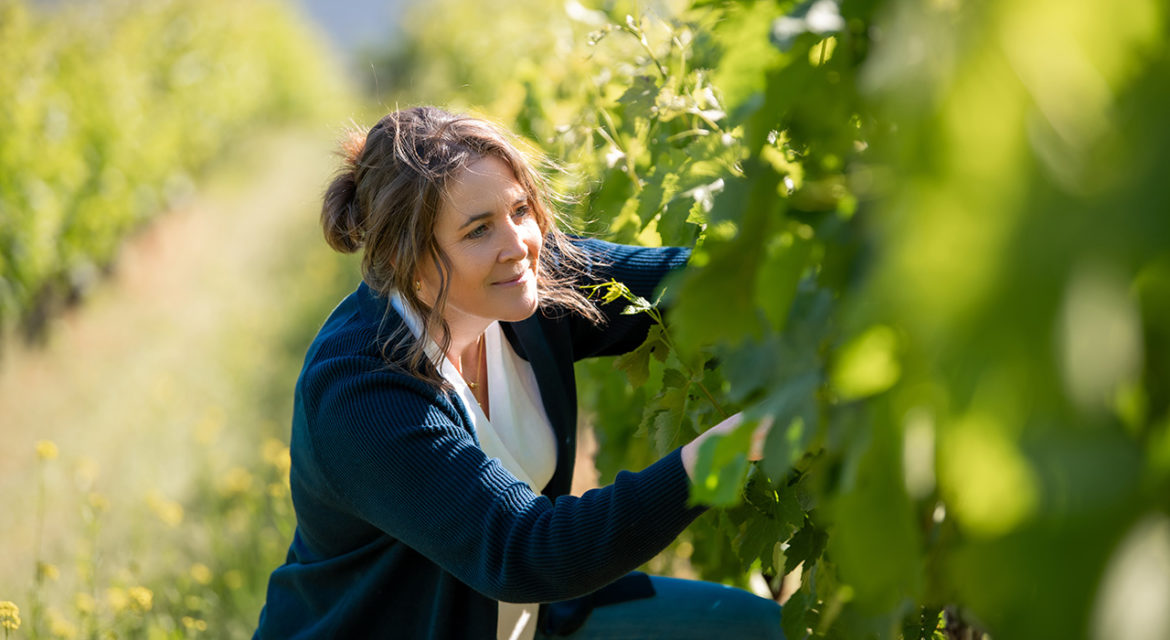 Severine Pinte
Winemaker & Viticulturist, Managing Partner
Severine Pinte came to Le Vieux Pin in 2010 with 14 harvests of international winemaking experience under her belt along with 8 years of vineyard management. Severine is a graduate of the illustrious ENSAM (Ecole National Superior Agronomic of Montpellier) where she acquired her Masters in viticulture and oenology, and her National Diploma of Oenology.After leaving ENSAM she apprenticed at the Cave de Tecou in the AOC Gaillac before coming for the first time to British Columbia to work for Domaine de Chaberton as an assistant winemaker. In 1999 she returned to France and worked a year in Bordeaux under the direction of Andre Lurton in Pessac-Leognan then returned to the Languedoc. For nine years Severine was head winemaker and viticultural council for 'Le Vignoble des 2 terres' in the Terrasse du Larzac terroir.
In the winter of 2003, she took leave for harvest at Frankland Estate winery in Western Australia and enjoyed learning a different take on her beloved Syrah and Viognier.Curiosity and the pursuit of new challenges brought Severine to the Okanagan and she brought with her an astute understanding of wine and terroir. Her favorite quote is from Jean Hugel: "100% of the quality of a true wine is already in the grapes, not in the cellars where you can only lose quality."
For her, the Okanagan, with its unique terroir and cool climate, has always been intriguing.We are delighted to have Severine leading our viticulture and winemaking team; she is the perfect candidate to craft world class Syrah and Viognier in the South Okanagan.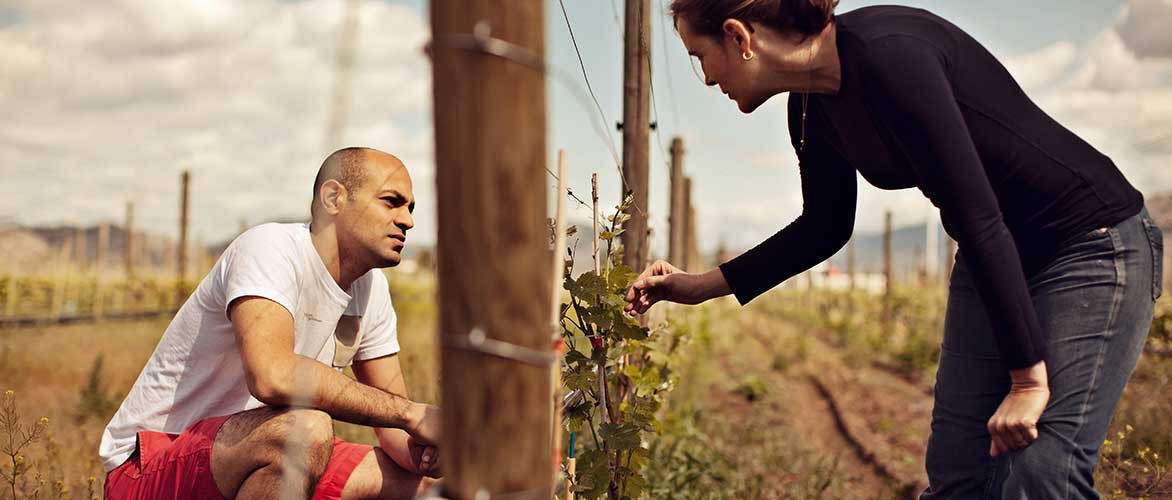 Rasoul Salehi
Director of Sales & Marketing, Managing Partner
Rasoul began his career in the wine industry as soon as he turned 19 while attending university and studying toward his goal of staying and working in academia. Little did he know that his passion for wine will take over and shake his world. He quickly accumulated a vast knowledge and understanding of wine and the business of wine. In his quest to acquire more knowledge, he has visited literally hundreds of vineyards and wineries around the world and continually takes annual pilgrimages to regions including but not limited to Napa and Sonoma, the Willamette Valley, Piemonte's Langhe hills and Germany's Ahr and Mosel valley. If that is not enough, he travels some more to attend and at times even contribute and speak at various seminars and in-depth tastings with the likes of La Paulee, confrerie des chevaliers du tastevin, society of wine educators, etc.
His official education includes a Bachelor in Communications from Simon Fraser University which he completed with honours. He is a recipient of a scholarship to become a "Certified Spanish Wine educator", a program offered through the "Society of Wine Educators". As a passionate wine collector Rasoul now has a collection of well over 1000 bottles.
Rasoul's passion and experience help lead the philosophical/stylistic direction and vision of the winery. Rasoul is also focussed on sharing the wines of Le Vieux Pin with the rest of the world as he leads the winery's international export.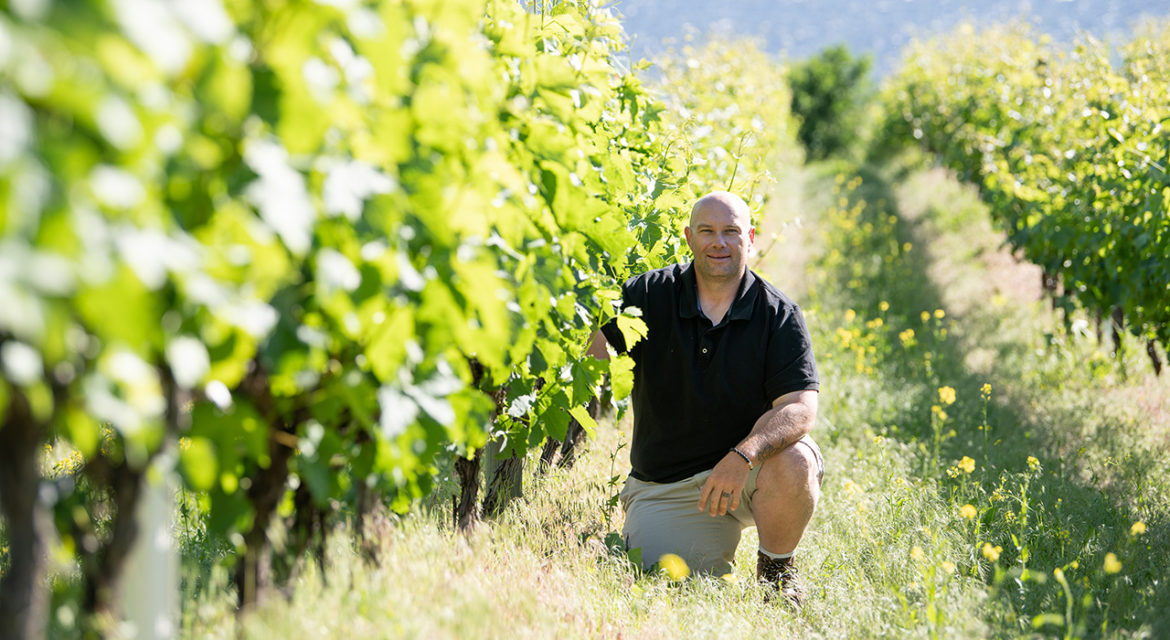 Jody Subotin
Vineyard Manager, Managing Partner
Jody started working in the Vineyards in 1996 during his summer breaks from school and as he graduated he went straight to work on the farms. Jody's career began at Hawthorn Mountain Vineyards in 1997 and by 1999 he served as vineyard manager. In 2000 he moved to Osoyoos Larose and again rose quickly through the ranks – by 2002 he was the Assistant Vineyard Manager.
Osoyoos Larose was the perfect place to learn advanced vineyard practices, from the very start the Osoyoos Larose project employed vineyard practices that had been perfected in Bordeaux. The vineyards were plante, trained and pruned under the watchful eyes of Alain Sutre of Ertus consulting.
After Osoyoos Larose Jody lead teams who were planting vineyards from the ground up – clearing the land, installing irrigation, installing trellising systems, planting the vines and everything else vine related. Among the projects he managed were a 60 acre vineyard in Cawston and a 280 acre site at Covert Farms. During the planting of a 16 acre vineyard in Fruitvale, near Grand Forks he practiced Bio-Dynamic agriculture.
We are very excited have Jody leading our vineyard teams and know that he will take Le Vieux Pin to the next level.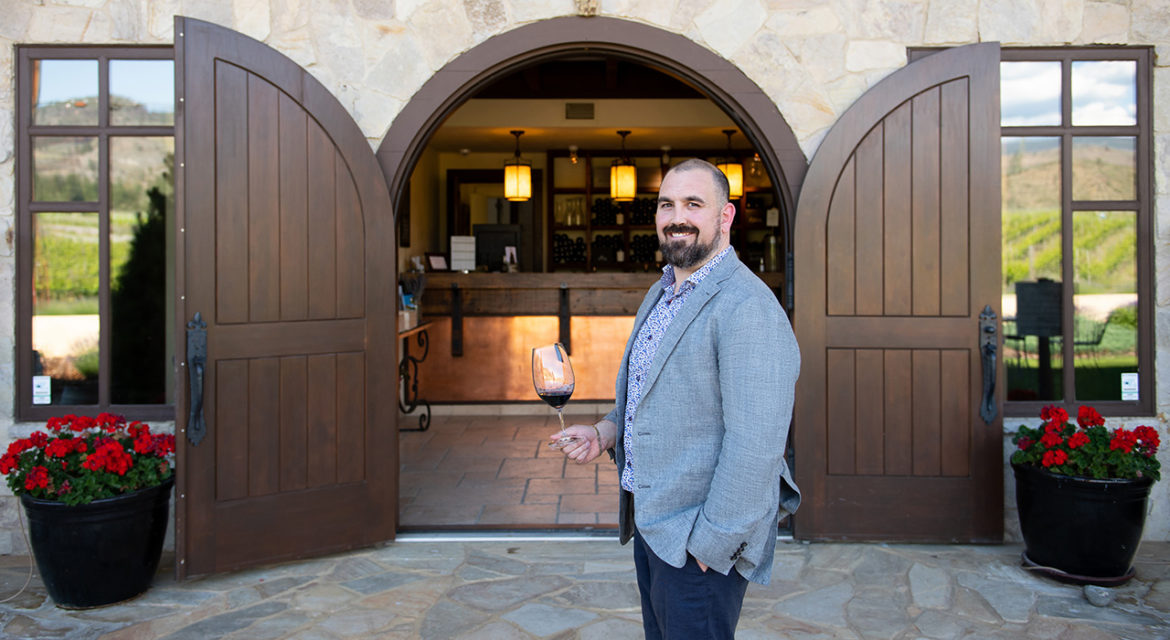 Alexander Russo
Wine Club Manager
Alex is a Universal wrench. Alex can be seen in the tasting room, on the crush pad, in the vineyard, hosting tasting at and managing VQA store accounts, helping in the shipping department and its relative administrative duties.
Alex arrived at Le Vieux Pin in June of 2011. Fresh from graduate studies in Marketing at McGill University in Montreal he has a firm understanding of marketing in a North American context. He completed his bachelors of Philosophy at Queen's University in Kingston ON in 2008 to hone his critical thinking skills. His experience in the restaurant industry spans 7 years from washing dishes to being a line cook, from bussing tables to co-managing an award winning wine list. He moved to the wine industry out of passion. Wanting to take part in a quality focused boutique winery in the Okanagan. Having worked two seasons in the tasting room and harvest, he has gained experience in various aspects of operating a winery. He still holds his curiosity and visits tasting rooms up and down the valley to boost his understanding of BC wine. Now having completed the WSET Level 3 advanced certificate, he has an understanding of international wines as well as what is being done in the Okanagan Valley.