Le Vieux Pin is proud to be Certified Sustainable as of 2021.
Our journey to Sustainability has been a long and arduous one, but a worthwhile one as well. The wine industry in the Okanagan has been growing exponentially in the past two decades. Over a million visitors make their way to this region that is now known as the Napa of the North. As our beautiful region continues to grow and prosper, it is important to cultivate a purposeful relationship with not just the land, but the people, the business itself and the environment as a whole. We need to ensure that the practices we have in place in our vineyards and at the winery are sustainable. Our goal for sustainability is to leave the land in a better shape – healthy soils and vineyard ecosystem included – so the next generation can take over the stewardship.
In 1987, the World Commission on Environment and Sustainable Development defined sustainable development as meeting the needs of the present without compromising the ability of future generations to meet their own needs. Sustainability is more than just being environmentally-friendly; it integrates protection of the environment, profitability, and social values. BC winery and vineyard operators want to practice good land stewardship, offer safe and fulfilling employment, and be respectful neighbours. We want to pass a meaningful legacy to future generations while being economically viable today.
Being certified Sustainable by SWBC, means meeting the criteria in four areas of our work:
The Viticulture
The Winemaking
The business and the operation as a whole
The People
See our blog for detailed breakdown of the criteria and the work undertaken in each sub area.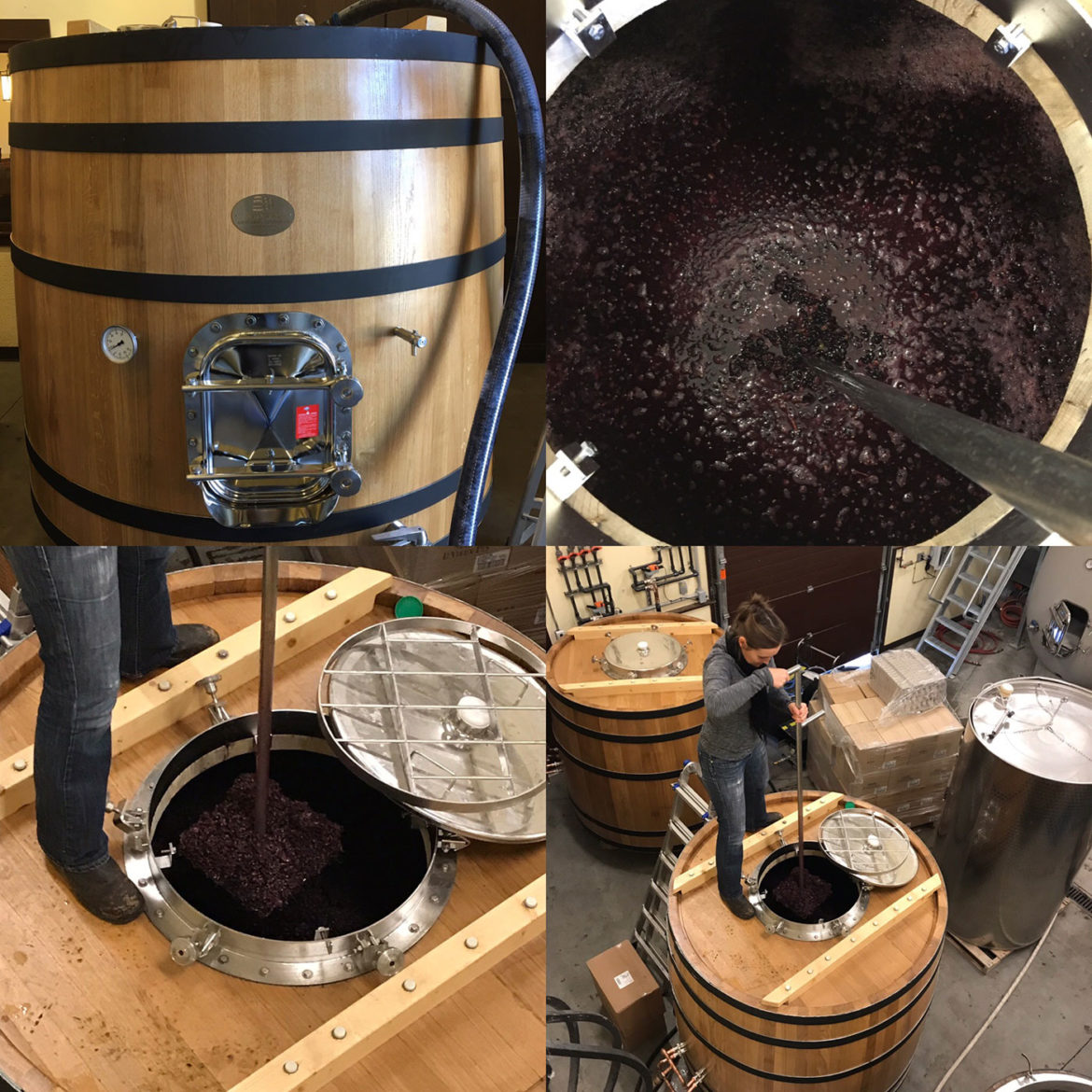 While many may think of sustainability as something that starts and finishes in the vineyard, true sustainability goes well above and beyond that. In a nutshell sustainability is about following no recipe or dogma, instead stop and ponder at any and every decision we make and weigh it against the footprint it leaves behind. Decisions are weighed against how it will affect not only the business and our team, but our community and the world we live in. Everything done with the idea of saving resources and to be as regenerative as possible. The end goal is to leave this earth in a better shape than how we found it. Mission is accomplished when a few generations from now, the future stewards of the business look back, and they can give us a nod of approval and feel that sense of pride for the work that was undertaken by the bygone generations.
I think it means, as a group (the company as a whole), we are looking at all areas of our business in the way they intersect and weave between the environmental, financial, and social factors. It isn't just about one piece of the puzzle. When we are being sustainable, we are looking at each piece in reference to how it affects the other areas. They're all related and affect each other.
Sustainability to me means that environmental, economic, and social tiers of business all coexist in harmony. It's a platform for guidance in forward thinking and adaptability when and where needed. A reminder that conscious improvement is always key to success.
To me, sustainability is the practice of common sense, morals, ethics, safety and hard work. It is striving for a goal in the most efficient, cost effective and environmentally friendly way. Working with a team of people that are all dedicated and passionate is key. It's difficult to sustain anything if all those involved are not participating and headed in the same direction with a positive mindset. Constant discussion and communication between all parties involved is also a major factor.
So proud of everyone and their efforts. This company is such a supportive company to be a part of. It's a true testament to the success of our first audit and the beginning of our journey to being fully sustainable. It's a pleasure to be part of the team!!
To me it means that we're doing our best to treat the environment with respect and purpose while producing the cleanest product we can.
I am very thankful to be a part of a progressive minded company. As temporary stewards of this land and part of a greater community, the ecosystem and resources must be protected. Lack of past foresight has placed us in a precarious spot. It is imperative that we consider the impacts todays actions have on tomorrow. That includes re-thinking and re-evaluating every aspect of our business constantly.