Wineshout is talking about us again, if you have not tried our delicious Ava yet, then here is a review to peek your interest and give it a try!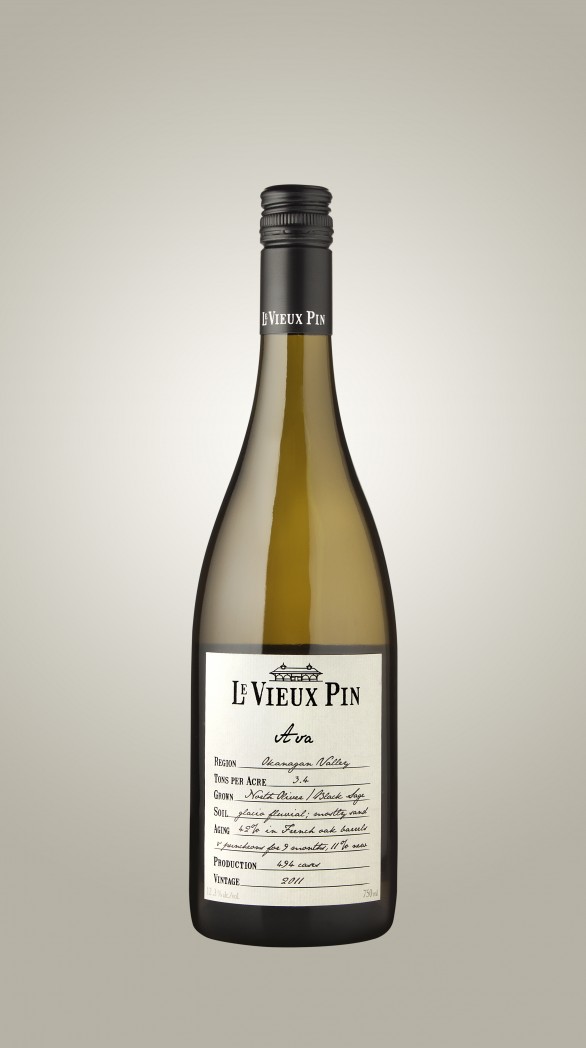 "Le Vieux Pin's 2012 Ava is a blend of 61% Viognier, 21% Roussanne and 18% Marsanne, which means there's more Roussanne and Marsanne than before.
The winery characterized the growing season as follows:
After three atypical vintages in a row, 2012 is a return to a more typical growing season in the South Okanagan Valley. After an initial scare of unusually high record rainfall in late spring the remainder of the growing season was an absolute dream come true. Mid July till late fall gave us very hot days combined with typical cold desert nights. Growing degree days for the South Okanagan were above average and certainly much higher than 2010 and 2011.
The 2012 vintage is a graceful wine that is still on the younger side and benefits from decanting and the right temperature to really enjoy the perfume-like aromas and richness on the palate.
On the nose, there is honeysuckle, which is becoming the trademark of Ava even from cooler vintages, white pepper, beeswax, and a perfume of white flowers.
The mouthfeel is rich and elegant, and the fruit and acids find a balance. On the palate, crisp and vibrant lemon and Golden Delicious apples lead, with a tremendously long finish with softer notes of apricots, apple and spice.
With a delightfully old-world touch, Le Vieux Pin's French vigneron Severine Pinte has shepherded from vine to bottle what is most certainly a food lover's wine. We paired Ava with a tuna tataki and avocado salad that worked really well. Plays very well with roast fowl as well. Ready to drink now (best decanted) but also a welcome addition to your cellar.
Now, here's a look back at my notes from the two previous vintages:
Le Vieux Pin 2010 Ava (Viognier/Roussanne/Marsanne) – Honeysuckle, tropical fruit, a touch of lemongrass. Balanced, the acidity is spot on to balance out the fruit. A more subtle, shier cousin to the '11 Ava, it's got the same genes but not as much coaxed out of it than it's younger cousin. Only 250+ cases were produced and it's now sold out, so turn to the '11 to get your fix.
Le Vieux Pin 2011 Ava – A gorgeous nose of sweet honeysuckle. On the palate, there's honey-dipped stone fruit. Gentle acidity. The finish is long and brings back hints of the sweetness from the nose. The '11 Ava takes over where the '10 left off, and raises Ava's game to a whole new level while maintaining a backbone of continuity of style. There's an air of classical refinement to the '11 Ava that conjures up an Marie Antoinette's fairy tale France unburdened by reality."
Wineshout | April 7, 2014