It was such a pleasure for us to be one of the sponsors at the 1st Annual New Cover's New Silk Road North America Fashion Glamour event at the River Rock Casino Resort. The competition aims to discover new model talents in North America and to promote the integration of the Chinese and western fashions. There were 15 finalists with the winner participating in the fall New Silk Road model contest in China.
Here are some photos from the event courtesy of Luis at When they Find Us. And for more information about the event visit CNTVA.com
The models wait for their turn on stage, at this well executed event.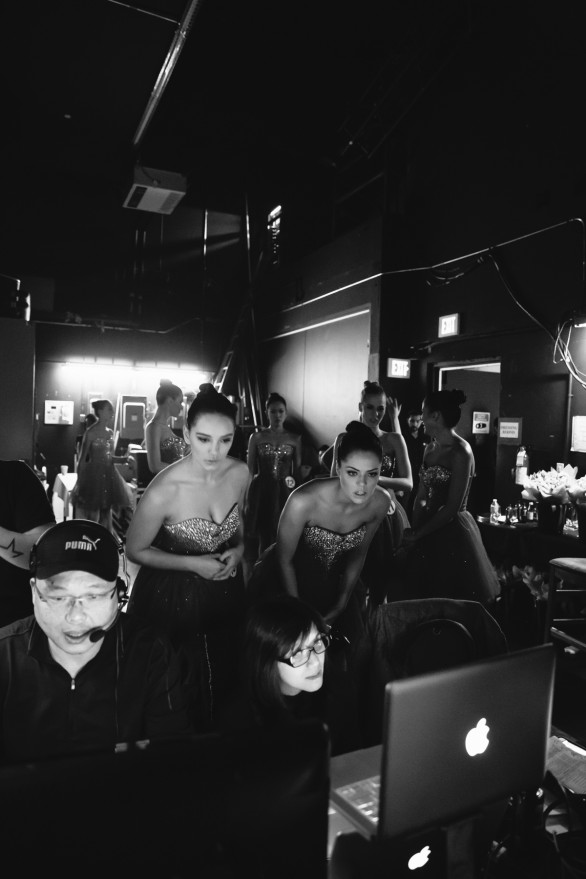 VIP guests enjoyed a special reception before the show.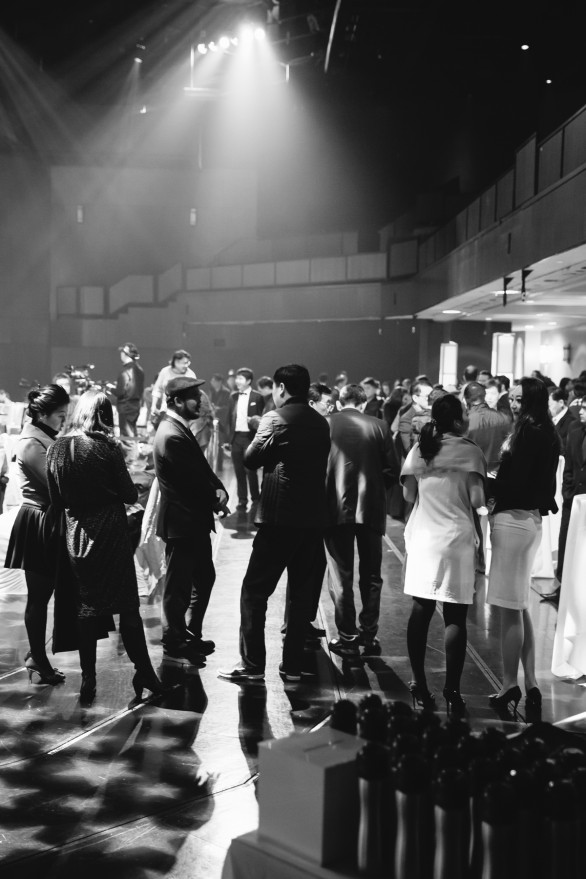 Sean and Saeedeh Salem, the owners of Le Vieux Pin and sister La Stella Winery pose with a model and good friend Grace Li.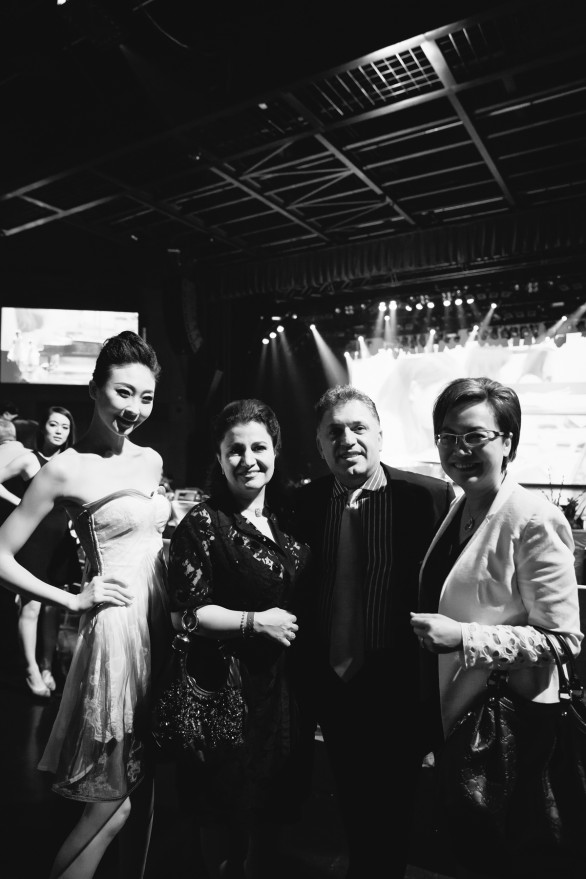 10 lucky winners won a beautiful wooden box including a bottle of our Ava and Fortissimo.