There's a prevailing notion that the exotic spices and bold flavors in Asian meals don't play nicely with wine. While we can't argue that a hoppy IPA tastes great with a spicy meal, you can certainly find wines that go well with your favorite Vietnamese, Thai, Chinese and Korean dishes. Today we explore what works and what doesn't when it comes to pairing with Asian dishes, and we'll also share a few of our favorite recipes along with recommendations on what wines to try with each one.
Although it's possible to pair a red wine with a spicy meal, in general you'll find white wines do better, but it really depends on the meal itself. Start by considering the ingredients – is it a spicy Thai dish loaded with chile peppers, or a tangy Vietnamese recipe with lots of ginger and lime? Either one might deserve a completely different wine.
Consider these wines as possible options:
Riesling
Sauvignon Blanc
Pinot Noir
Rose
Moscato
Champagne
In general we recommend avoiding bigger reds. Their higher alcohol content, heavy tannins, and thick oak flavors tend to overwhelm delicate flavors. That being said, if you have a braised steak or lamb dish with a salty backbone, a Pinot, Syrah, or Zinfandel might be a good option to explore.
White wines often bring lower alcohol levels and an array of stone and citrus fruit flavors that work to cleanse the palate and compliment sweet and sour flavors. The bright stone fruit flavors in Pinot Grigio and Sauvignon Blanc, or the touch of sweetness in a Moscato, and even a bit of effervescent bubbles in a sparkling wine all tend to work nicely. You might also consider white blends like our beloved AVA which mixes Riesling, Rousanne, and Marsanne, and brings a nice burst of peach, lemon, and lychee flavors.
Try these recipes for easy pairings:
1. Chicken Larb Salad
This simple and delicious salad is a staple of Thai and Laotian cuisine, and it includes a nice balance of sweet and sour flavors with a tangy zip of lime.
Pairing suggestions: 2013 Ava or the 2014 Vaila Rose.
Get the recipe here: http://www.kitchenkonfidence.com/chicken-larb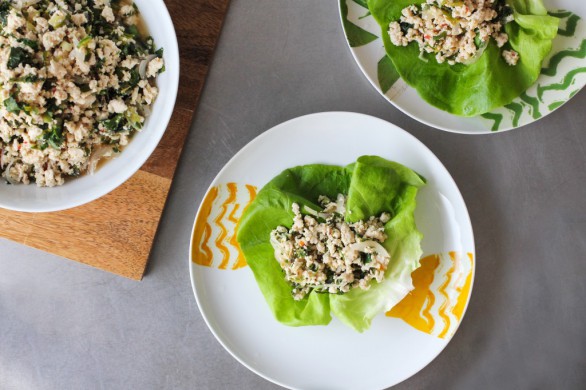 2. Sticky honey lemon ginger chicken
With its mouthwatering flavors of honey, lemon, and ginger, this crowd pleasing recipe calls for an equally tantalizing wine with plenty of fruit and acidity.
Pairing suggestions: Our 2014 Petit Blanc which is dominated by stone and citrus fruit flavors.
Get the recipe here: http://www.carlsbadcravings.com/sticky-honey-lemon-ginger-chicken/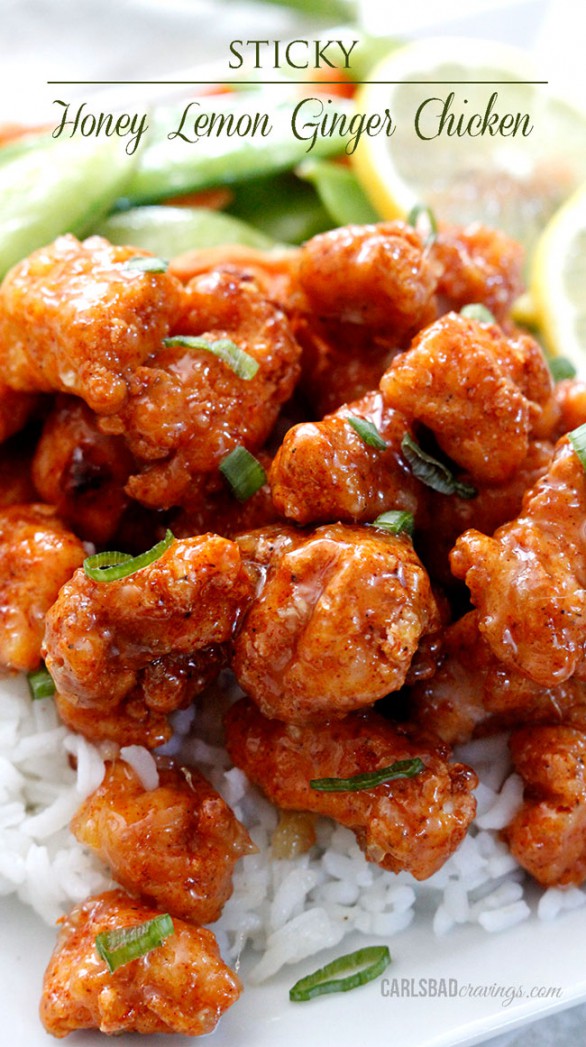 3. Sweet & Spicy Chicken Wings
Two classic flavors come together in this recipe, which includes everyone's favorite ingredient – Sriracha.
Pairing suggestions: We'd opt for the 2014 Petit Blanc or the 2013 Moscato D'Osoyoos from LaStella, our sister winery. Their 2014 Pinot Grigio would also do well.
Get the recipe here: http://www.thelittlekitchen.net/sweet-spicy-four-ingredient-chicken-wings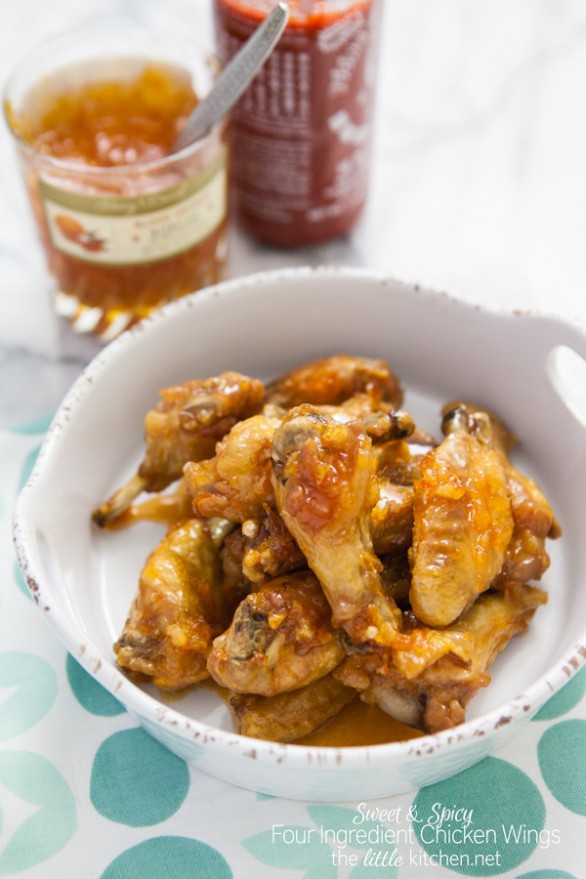 Remember that dominant flavors in Asian food include spicy, sweet, sour, salty and bitter. Vietnamese and Thai dishes often include balanced layers of flavor, and those regions might be a good place to start exploring pairing options. Don't be afraid to try new things and explore these sorts of pairings on your own or with friends.