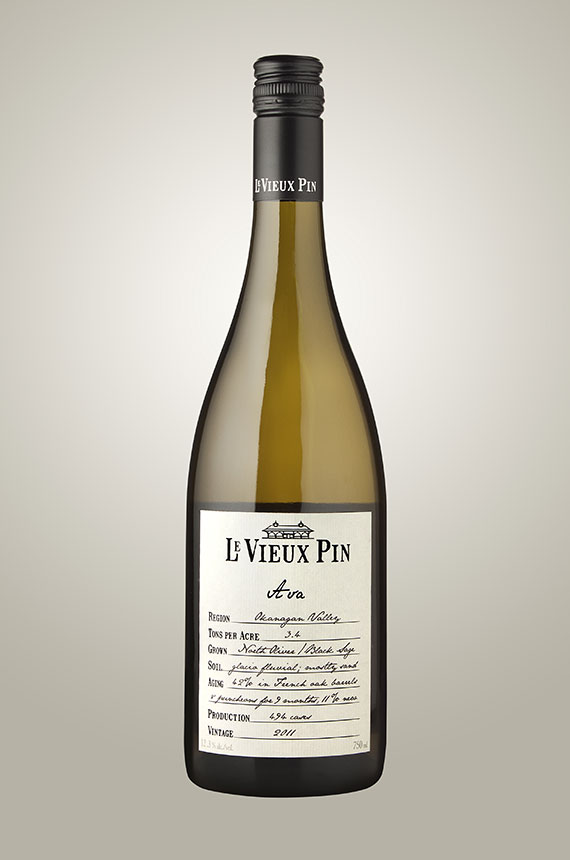 2013 'Ava'
2013 is a tale of two vintages in the same year. Dry and warm autumn is almost a sure thing in our region. 2013 was a rare exception. We had an unusual string of rainy days in the middle of harvest in mid September. The characteristic of the wines is as such dependent on if the grapes were picked before or after the rainy period. Wines made from grapes harvested before the rain virtually needed no sorting as they showed clean and robust flavors of a dry growing season with plenty of very hot days. The rain was a double edge sword though and a blessing in disguise if you will. On one hand it provided an opportunity for the vines to continue pushing forward for better sugar/acid balance and greater phenolic maturity but on the other hand it meant the arrival of rot (need for extensive sorting) and flavor dilution in less than ideal sites (not to worry we have no mediocre parcels). Sorting was the key word along with when the fruit was harvested and in which site it was grown. Buyers of Okanagan wines in general are best to shop by producer and well-known sites for their quick draining soil make up. Taste before you buy is our recommendation in general but in particular for 2013.
2013 Ava at least when we write this tasting note for such a young wine is dominated by Roussanne on the nose, the texture of Viognier on the entry and flavour profile of all three grape varieties on the finish. Juiciest and most aromatic of peaches mingle with the pleasant subtle bitterness of pink grapefruit rind and pith of apricot. There are slight white honey drizzled notes on brioche bun that is going to develop further with time in bottle. Also anticipate a beautiful toasted cereal note to come forward a couple of years down the line from the release date.
Meat-Based
Herb-crusted quail or chicken with corn breadsStuffing served with apricot jus or a side dish of roasted potatoes in herbes de Provence would go perfectly with this wine.

Plant-Based
A mild spicy noodle dish like pad thai or a mixed vegetable stir fry would pair marvellously.
Slideshow Items
Beautiful aromas of tropical fruit, white peach, and lemon blossom. The palate has a lovely rich texture with a full body, but still lots of balancing acidity from the South Okanagan's cool nights. The result is something complex, elegant, and powerful, with a long, crisp, refreshing finish.

Honeycomb flavours, waxy texture, resinous acidity, and a stony, dry finish

92 Points

In 2013 the blend is half Viognier, 41% Roussanne and 9% Marsanne. This is a thrilling wine, penetrating and seductive, with strong flavours of breakfast tea under scents and flavours of lemon blossom, rind and flesh. It invites and rewards your contemplation. Editors' Choice.

90 pts

This is a classy wine. It manages to be rich and ripe yet still has crisp freshness and some elegance. The aromas are heady with tropical fruit, white peaches and lemon blossoms but it is the texture that is the best part. There is good weight but crisp acidity gives it freshness while a slight phenolic grip adds a savoury side to balance the inherent fruitiness. A long, clean refreshing finish completes the package.

The complexities in this aromatic wine come both the blend (viognier, roussanne, marsanne) and the concentration of the full, perfumed, sun-primed fruit. Very perfumed, floral notes, musk, acacia, ripe pear and overripe melon. Dried herbs, lush peach and welcome bitter pear skin phenolics on the expansive, palate. Exotic orange blossom note closes out the juicy finish. Will continue to deepen with short term cellaring – 2-4 years.

90 pts

One of my favorite wines from Le Vieux Pin, an ambitious and quality-driven producer from the Okanagan. This blend of Viognier, Roussanne and Marsanne could easily pass for an excellent Rhône wine, if tasted blind. The floral side shows really well, with just enough fattiness and the right amount of acidity. Good now, but could certainly improve over several years.

90 pts

The Viognier, Marsanne and Roussane amalgamation is lifted by the latter's floral give. The texture is bolstered by Viognier's play, from entry through presence and forward. At that point the ownership is transferred to Marsanne's camp, where it remains dry, stoic and lingering on the palate. Has all parts moving in synchronicity, for unity, precision and together to celebrate a distinct Rhône intent. Has great herbiage, grain and elongation. The length walks a ridge, in tune as long as the Black Sage Road. Drink 2015-2019.

This is rare from Canadian vineyards – a blend of viognier, roussanne and marsanne, grapes common to the south of France. The south Okanagan however is most like he south of France. Love the texture here; mid-weight, smooth, just slightly waxy/oily yet delicate at the same time. There is a touch of unusual musk (not must) on the nose, along with viognier peach, lemon blossom and light spice. There is a strong beam of acidity, with some heat and bitterness on the finish. Very good to excellent length.

A blend of Roussanne (40%), Viognier (51%) and Marsanne (9%), has some heft to it at 12.9%. This is a wine that has always been rich and graceful, and with the 2013 vintage where the Roussanne was picked very late. The Roussanne is in the driver's seat more than in past vintages where Viognier dominated. A look at it in the glass reminds me of liquid gold. It's white peaches, orange marmalade, waxy grapefruit rind and almonds with herbaceous notes and a creamy, buttery sensation. There's an amazingly long finish with a touch of almond-esque bitterness (that's the Roussanne hitting you on its way down) and nuances of white cranberry. This is a wine that is old school and oh so cool.

91 pts

The '13 Ava is 50 viognier, 41 roussanne and 9 marsanne. Rigourous selection has yield another delicious blend that is more Rhone-y than I'm sure the French would like. The appeal of this blend is it's juicy, dare I say elegant, but with enough power and fruit and to please the sophisticated sipper. Lemon oil, peaches, cooked quince, it is all here in perfect balance and it is persistent. At 12.9 percent winemaker Severine Pinte is knocking it put of the park with a fungo bat – longer and leaner. You can drink this with almost any rich fish dish, chicken veal and cheese. Delicious.

90 pts

This is a blend of 50% Viognier, 41% Roussanne and 9% Marsanne. The wine begins with aromas of herbs and stone fruit, leading to flavours of apple, grapefruit and stone fruit. The wine has good weight on the palate, with bright acidity and with a dry, lingering finish.