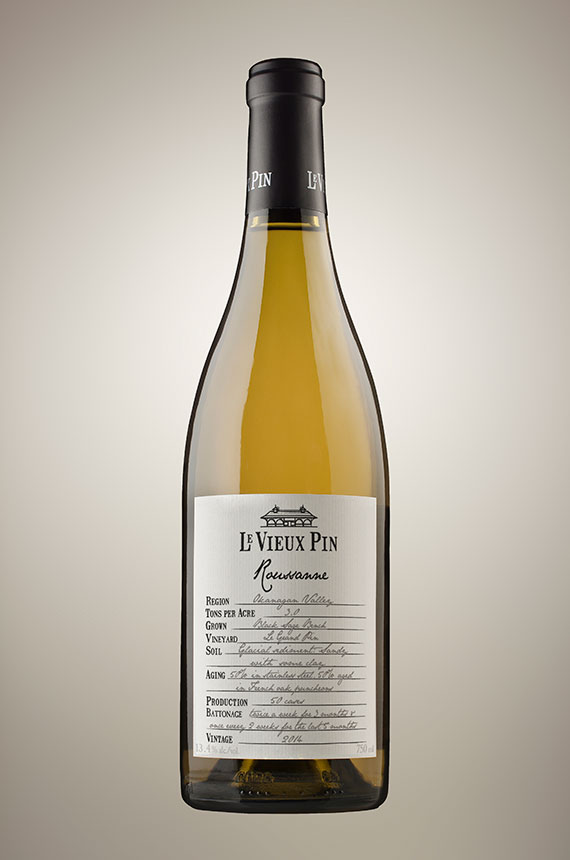 2014 Roussanne
Our first single varietal bottling of Roussanne to date. Roussanne is a highly challenging noble variety that most growers won't touch with a 10-foot pole. A late ripener, often picked after all the reds, it makes it prone to many maladies that hit grape vines in fall. Even in the cellar it is fickle, prone to oxidation and other challenges for the winemaker. Much like Pinot Noir, when one musters up the courage, silk gloves are put on and the vines are manicured, beguiling aromatics of flowery herbal tea, pleasant subtle bitterness of pit of a peach, cream and honey accompany a wine that is full on the palate but has a solid spine of acidity to keep it away from becoming flabby.
Meat-Based
Lightly grilled spot prawns brushed with lemon butter or farrow salad with grilled peaches, shaved fennel & lime vinaigrette topped with some goat or ricotta cheese will dazzle your senses.

Plant-BasedPuffed quinoa salad with grilled peached, shaved fennel and lime vinaigrette topped with caramelized pecans or a sweet potato & chickpea Buddha bowl.