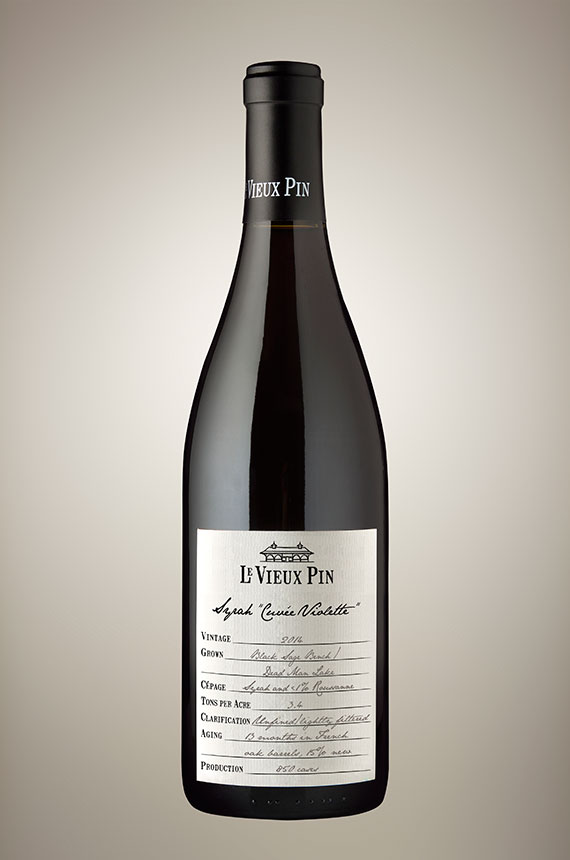 2014 Syrah Cuvée Violette
Cuvée Violette, as the name suggests, displays the perfumed and floral side of this noble grape variety. The palate is silky smooth thanks to a gentle co-ferment with about 1% Roussanne. The focus is on the feminine and graceful qualities of Syrah coming to the foreground. Wild mountain herbs and flowers mingle with pepper and spice. Red bramble fruits burst on the nose and on the palate. While 2014 is overall an early drinking vintage, this wine can be aged for the mid-term (5-7 years). It will most likely continue to improve past that age too.
Meat-Based

Crispy-Skin Duck Breast with a Lavender Honey Gastrique or Steak Dianne with a Flambe of Crème de Violette and Cassis Moutarde is a match made in heaven as well.

Plant-Based

Hearty, earthy and lightly herbal food with this one. Lentil Walnut Meatloaf with Burnt Onion Jus is definitely a winner.