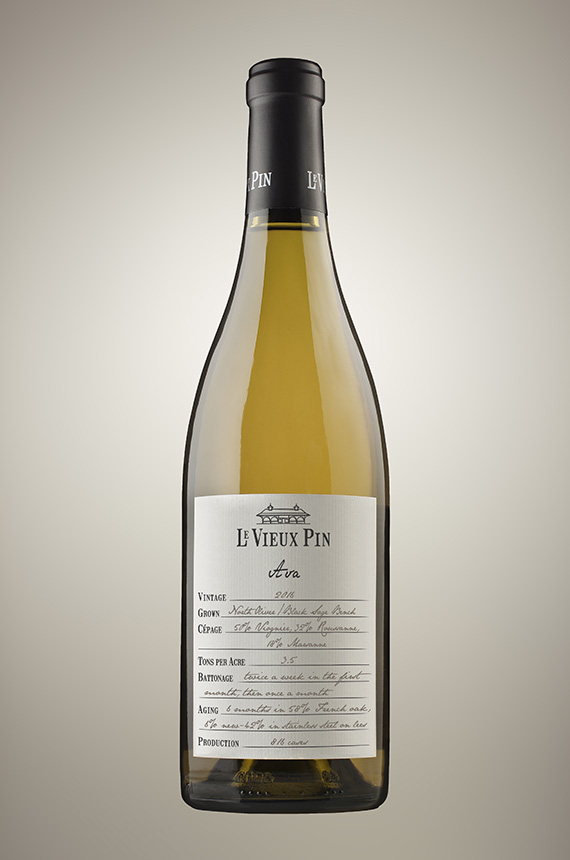 2016 'Ava'
After four consecutive hot to very hot growing seasons, 2016 is a return back to the classic South Okanagan.
2016 Ava is coiled tightly and is at its best with a long decant or better yet tucked away for a couple of years of slumber time in the cellar. Viognier and Roussanne have seamlessly married together on the nose and palate while the yellow orchard fruit and weight of Marsanne is most noticeable on the finish. Red Haven peaches, apricots are mingling with white aromatic flowers, herbal tea, and Spartan apple notes greet you on the nose. The tiny amount of new oak is very well integrated and barely shows itself more than a thin frame around a beautiful painting. With long decant, slight acacia honey drizzled notes on brioche bun come to the foreground. Anticipate beautiful toasted cereal notes to come forward about half a dozen years post vintage.
Meat-Based
Herb-crusted quail or chicken with corn breadsStuffing served with apricot jus or a side dish of roasted potatoes in herbes de Provence would go perfectly with this wine.

Plant-Based
A mild spicy noodle dish like pad thai or a mixed vegetable stir fry would pair marvellously.
Slideshow Items
90 Points

Un assemblage style Rhône composé de viognier (50%), roussanne (32%) et marsanne (18%). Distinctement viognier avec des parfums de pêche, miel, rose, poivre blanc et gingembre. Une bonne acidité en bouche mais aussi une texture ample avec une longue finale.

90 Points

My blind notes start like this: Gorgeous nose! All grapes show! Bodacious. A blend of marsanne, roussanne, and viognier with classic aromas of peaches, beeswax and apricot. The palate is a complex arrangement of stonefruit, honey and pungent, sticky herbs. A nuance of new oak shows on the creamy spicy finish. Give plenty of air and a huge glass now, or save for a few years. Very special wine.

91 Points

Le Vieux Pin is, in my view, the leading "Rhone varieties" producer in the Canada. Two vintages ago this named Gold Medal Plates Wine of the Year, and the 2016 follows nicely. It is a blend of 50% viognier, 35% roussanne and 15% marsanne displaying very refined, clean nose of mirabel plum, starfruit, apricot, jasmin, pepper and anise. Just a touch herbal as well. It is full bodied, rich, leaner and a bit less blowsy than some. Some heat here on the finish, but some minerality as well.