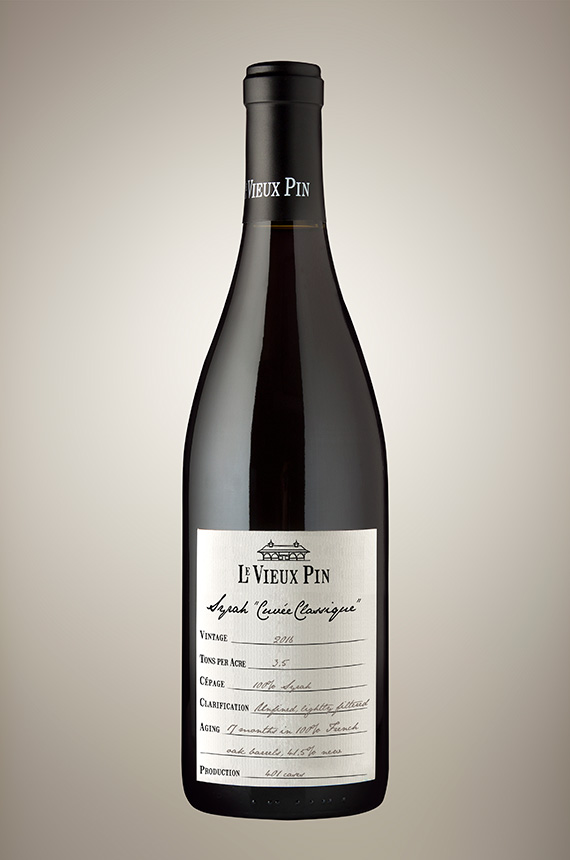 2016 Syrah Cuvée Classique
While it combines elements of both the old and new world, our Syrah leans more toward what you would expect from France's Rhone Valley – hence the name. While its sibling Cuvée Violette showcases the floral, graceful and perfumed side of Syrah, Cuvée Classique shows the dark, savoury, spicy and powerful side of this noble grape variety. The wine is nuanced and elegant, yet structured in its youth. In 2016, white and black peppercorn, iron, dark wild berries, black olives and forest floor form the aromatic and flavour profiles of this wine. There is a great balance between the components already albeit on the young side. Neither as robust as the likes of 2012 and 2015, nor as linear and elegant as 2010 and 2011. Balance is the word that keeps coming up.
Centuries ago the black pepper spice trade launched voyages, wars, and epic tales. Today we suggest trying a black pepper crusted New York steak paired with this wine to fill the air with all that peppery goodness.

Spec sheets for other vintages
Slideshow Items
90

A slightly subdued nose with some nut and ripe/cooked black fruit notes. The palate shows more with a dry, full bodied, spicy, peppery and leather flavoured palate with a lovely round texture and firm but ripe tannins and a long finish.