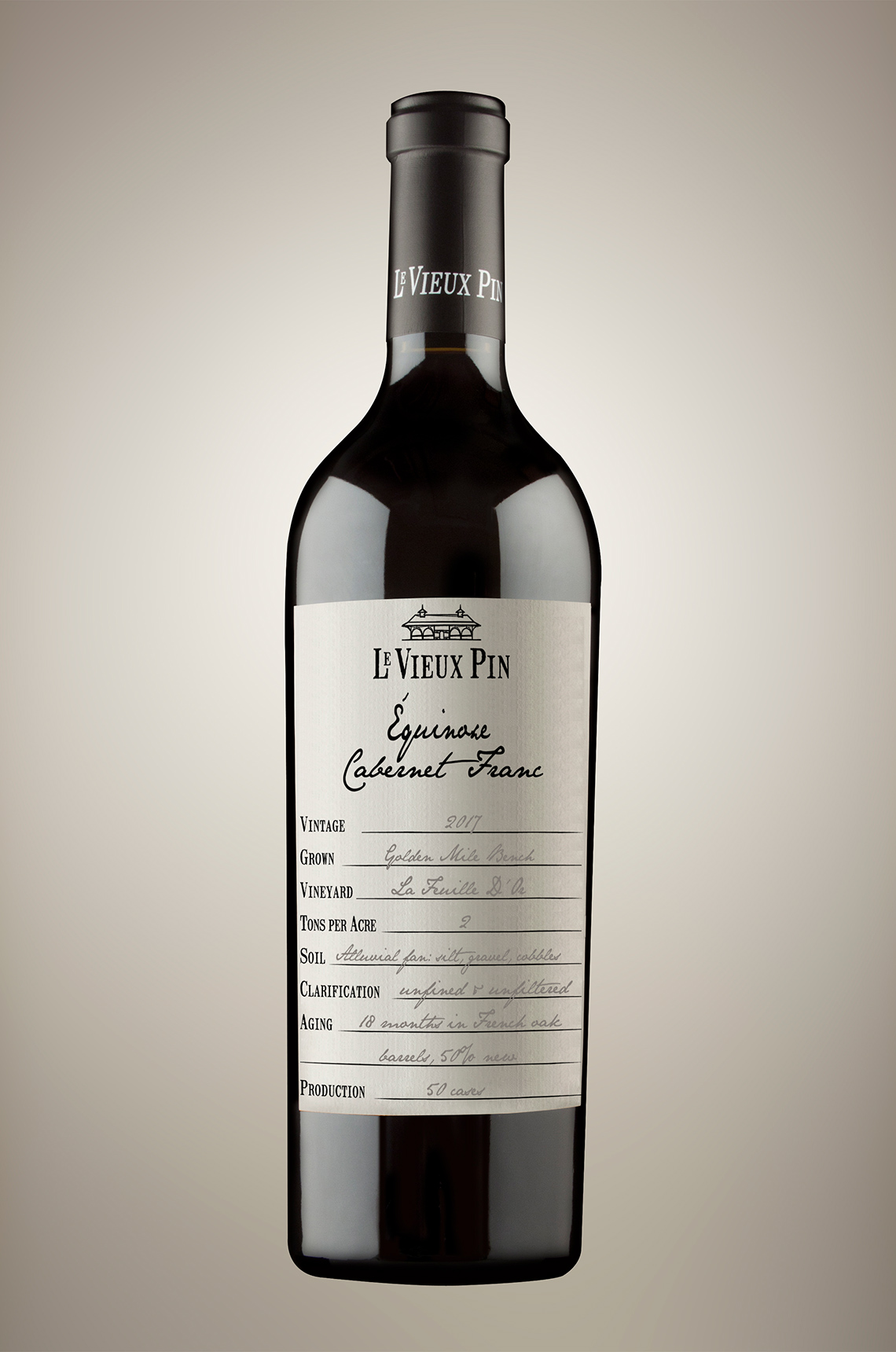 2017 Équinoxe Cabernet Franc
Équinoxe: equal day, equal night. Equal new world, equal old world.
This Cabernet Franc was the first wine that opened our eyes to the uniqueness of South Okanagan. Here, we get elements of both the old and the new world. The lushness and fruit intensity of the new world, marries the structure, natural acidity and complexity of the old world.
2017 marks a come back to a classic albeit slightly warmer growing season for this mythical wine after none was produced in 2013 and 2014 and a very rich style that resulted from the super hot 2015 growing season.
This is not a shy wine nor does it play coy. While 2017 was a warmer and lusher vintage, Equinoxe Cabernet Franc remains a classic wine. Grilled Poblano pepper, kirsch, spicy vintage cigar, well-worn leather, blueberry muffin, and other hard to pinpoint complex and heady aromas greet you on the nose. The attack is powerful but poised. Right off the bat, you know you are in the presence of no ordinary wine. That full-throttle attack, transitions to an equally full and weighty mid-palate. the finish is nothing short of being monumental and awe-inspiring. A legendary wine that is a must-buy for lovers of Cabernet Franc.
Meat-Based
Arrachera and asada beef fajita, bavette steak and frites with a rich mushroom sauce are never a bad idea with this bold wine.

Plant-Based
Green bean casserole, charred eggplants with tahini sauce or corn and bell pepper enchiladas are great with this wine.