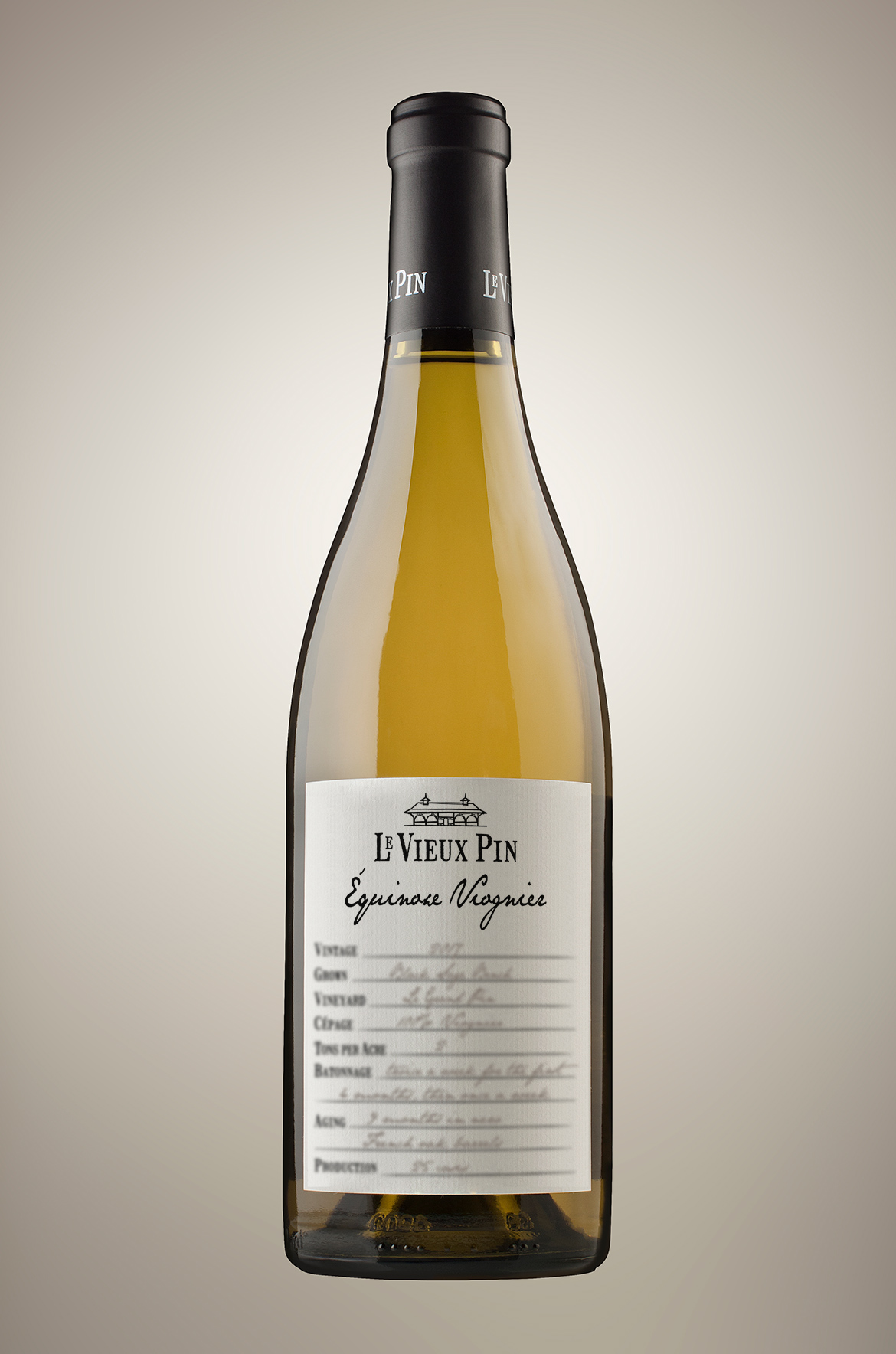 2018 Équinoxe Viognier
*** Wine Society Exclusive***
The second-ever release of a 100% Viognier wine from Le Vieux Pin. After nearly a decade of growing these precious grapes, we finally realized the potential of a very special subplot we are growing these vines on. A measly single puncheon (56 cases) output only, but what a jewel of a wine. The Nose is a myriad of crushed rocks mingling with exotic tropical notes and even more exotic floral nectars. There is an intriguing saline note in the wine which keeps the fruit/floral dance composed and restrained. On the palate, the wine enters with lushness but quickly pulls back with a solid spine of acidity and dry extract. Never overbearing nor lacking. Equinoxe Viognier is a wine that manages to hit that sweet spot of taking the very best of both the old world and the new world. Salut!
Meat-Based
Poached lobster, sea bass or smoked salmon and tropical fruit sushi rolls are great pairings, and for those meat lovers quail or simple roast chicken dishes.

Plant-Based
Raw Thai salad with mango and green papaya or cauliflower tacos with mango-habanero salsa.

Spec sheets for other vintages
Slideshow Items
92 points

From a block with some river stone and sand at the winery on Black Sage Road, this is 100% viognier aged in neutral French oak puncheon. Only 50 cases were made. Not a huge nose here, but very complex with orange, apricot, starfruit, sage and light spice. It is full bodied, creamy yet elegant with some heat. Excellent length, with a sense of minerality on the finish. Excellent length.