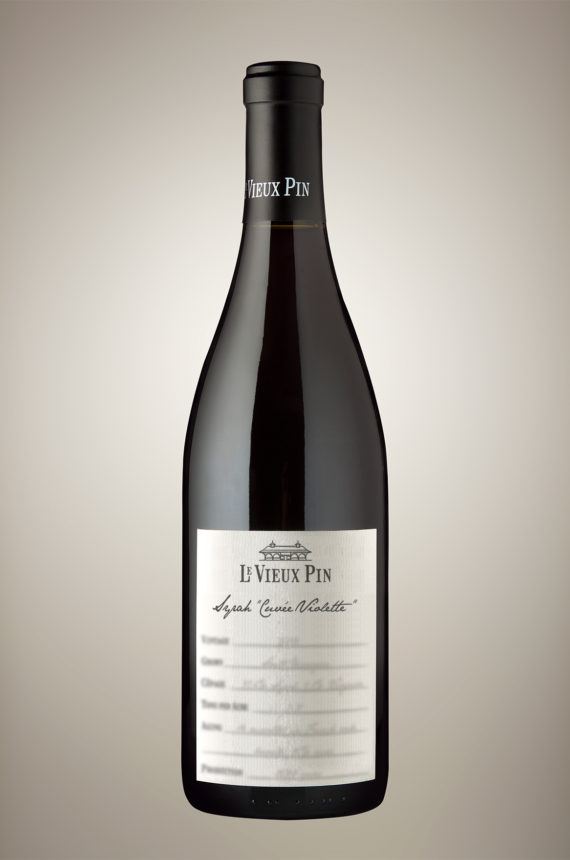 2018 Syrah Cuvée Violette
Cuvée Violette, as the name suggests, displays the perfumed and floral side of this noble grape variety. The palate is silky smooth thanks to a gentle co-ferment with just under 1% Viognier. The focus is on the feminine and graceful qualities of Syrah coming to the foreground. In the cellar we kid around and call this wine a syrah for Pinot Noir lovers. Crunchy bramble fruit and purple flowers mingle with pepper and spice. Red bramble fruits burst on the nose and on the palate. This cuvee is ready to be enjoyed and savoured upon release. It can be aged for the mid-term (5-7 years). It will most likely continue to improve past that age too.
Meat-Based

Crispy-Skin Duck Breast with a Lavender Honey Gastrique or Steak Dianne with a Flambe of Crème de Violette and Cassis Moutarde is a match made in heaven as well.

Plant-Based

Hearty, earthy and lightly herbal food with this one. Lentil Walnut Meatloaf with Burnt Onion Jus is definitely a winner.
Slideshow Items
Bronze Medal

peppery black fruit notes in fresh, firm and understated style.

92 points

Gateway not just to syrah but essentially the entire Le Vieux Pin Okanagan world order. Rarely can a varietal wine like this be just as aromatically precocious as meat juicy and the juxtaposition is radiant yet seamless in its joint behaviour. Violets (o[f] course) are in full bloom, a resting dry-aged steak spills pulchritudinous juices and one sip smacks lips and teases more, more and more. Everything here lines up, one after another, connecting tissue elastic and tying the entire thread together as one. Yes there is a slight rubbery reductiveness though it only serves to preserve freshness, add a waft of liquid smoke, then grind a proper salt and pepper seasoning over the gastronomy of the oeuvre. Telling stuff and worth every penny. Drink 2020-2026.

91 points

The "entry-level" syrah in Le Vieux Pin's portfolio, the cuvée violette has admittedly also been my favourite through the years. I'd happily trade a bit of weight and heft for syrah's floral-violet, peppery perfume and finesse any day, historically hallmarks of this cuvée that contains a splash of viognier. Yet I find that the 2018 is less 'violette' than previous vintages, which is to say closer in style to its more expensive stablemate, the Equinox Syrah. It seems some of that floral perfume and finesse was traded instead this year for more depth and heft. It's still an excellent wine, fresh and lively, just darker and with more wood spice character than before. Tannins are also a little more grippy, supported by tight acids. I'd suggest cellaring another year or two for maximum enjoyment, or hold into the mid-twenties. Though I do miss that violette.

92 points

Cuvee Violette has arguably been the benchmark for affordable Okanagan Syrah for the last few years. It is the least expensive in the portfolio of winemaker Severine Pinte, who was trained and worked with this grape in southern France. But the only thing "lesser" compared to its more expensive peers is weight and concentration. Otherwise it is very finely balanced, pretty and very much a syrah, with ripe plummy fruit, violets and trademark pepper. It is medium-full bodied with balanced, warming 13.5% alcohol, fresh acidity in this cooler year and finely parsed dusty tannin. There is a touch of green on the finish, along with licorice and pepper. The length is very good to excellent.