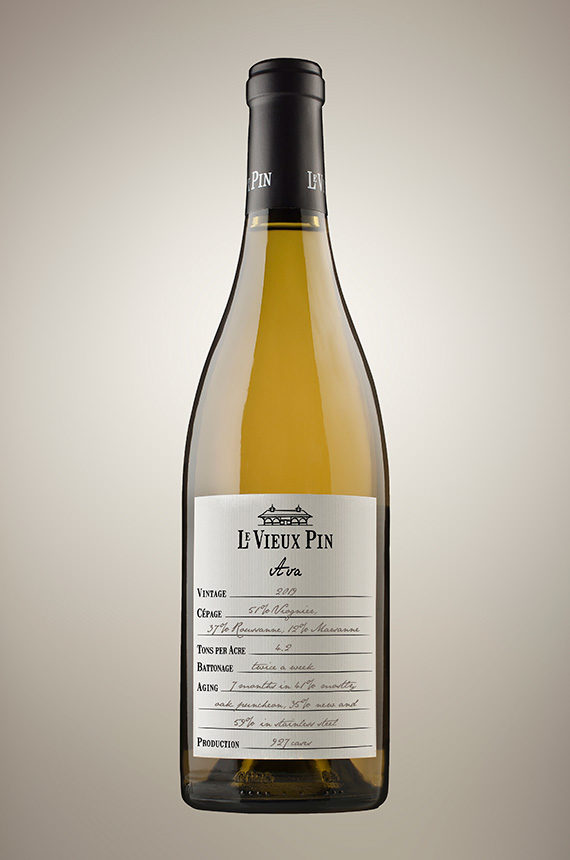 2019 'Ava'
2019 Ava is fuller and more immediately impactful than the last couple of vintages. It is packed with the very essence of white Rhone grapes. A regal wine with round and full structure, but with poise. A wine that will both wow in its youth and in the long term (specially after 5-8 years of bottle age). Today, Ava 2019 is at its best with a long decant or better yet tucked away for at least a couple of years of slumber time in the cellar. There is an erect spine holding this textural wine in balance. Canned peaches and nectarines are mingling with white aromatic flowers, herbal tea, and light brioche notes. The fruit was full and ripe and could handle (in fact was begging for) a bit more than usual level of new oak at 35%. on day two, slight acacia honey drizzled notes on toasted brioche bun come to the foreground. Anticipate beautiful toasted cereal notes to come forward about half a dozen years post vintage.
Meat-Based
Herb-crusted quail or chicken with corn breadsStuffing served with apricot jus or a side dish of roasted potatoes in herbes de Provence would go perfectly with this wine.

Plant-Based
A mild spicy noodle dish like pad thai or a mixed vegetable stir fry would pair marvellously.
Slideshow Items
I've long been a fan of this wine, which in all honesty, is the opposite of the lean minerally whites I gravitate towards. Ava blends Viognier, Roussanne and Marsanne in varying proportions depending on the vintage. It's a tip of the hat to France's Rhône Valley but ultimately BC in personality with peaches and apricots underscored by fragrances of lavender and sage. The palate is voluptuous with a fairly viscous texture but not heavy – just rounded and flattering. Exotic ginger and orange honey kick in on the lively finish.

92

This is a rich yet fresh expression of the southern Rhone varieties grown in the southern, dessert like conditions of the Southern Okanagan. Viognier is just over 50% but roussanne and marsanne – the three principal southern Rhone varieties are adding their nuances (floral roussanne, orange-like marsanne). The nose shows ripe apricot, cantaloupe melon, saffron, vague light tea, licorice and dried herbs. It is quite full bodied and rich and a touch sweet, yet shows lively BC acid. In the end it is more about nuance, depth and complexity rather than immediacy. Excellent length. Tasted Feb 2021

93

In a reversal of fame and varietal fortune the roussanne of 2019 submits to the viognier with the northerly and exotic one taking up 51 per cent blend time. The roussanne at (37) and marsanne at (12) come together in support at the Rhône turned Okanagan meridian to forge one of Western Canada's finer, then rising to finest white wines. Elegant Ava begins out of a precocious nature, glides with graceful presence and makes good on prescient layering. Silk threads tie the varieties together, gift a gentility of texture and the most subtlety yet prescribed. Bâtonnage two times a week stirs up most excellent lees; clean, pure, unalloyed. And back to viognier at the helm because exotica is not just a six letter word but one that imagines that number of far away white, sweet and translucent fruits; litchi, longan, mangosteen, salak, rambutan and langsat. Take your pick because Ava goes there and also to an Okanagan place where evergreen and coolness reign. Captivating wine in 2019. Drink 2021-2025. Tasted January 2021.

Unreleased, and just bottled in June 2020, this was an early peek at the next Ava, named after Sev's daughter. This vintage was 51% viognier, 37% rousanne, 12% marsanne, in a super floral blend, with viognier's exuberance at the core. Anise, apricot, fleshy peach and a fine white floral perfume stream throughout to the finish. A showier style, very well handled. Makes a very interesting partner to the 2018 Ava, which was roussanne driven. Looking forward to retesting in a couple of months.

93 points. 5/5 Value

2019 is another terrific vintage, maybe one of the best, for Le Vieux Pin's Rhône blend, in this case, 51% viognier with 37% Roussanne and 12% Marsanne, aged in a mix of new and old puncheons, and a large part in stainless steel. The nose is a delight of white and yellow blossoms, citrus and white and yellow-fleshed orchard fruit, sweet herbs and fennel, lemon zest and acacia honey. I also love the creamy-fresh texture, generous but firm, with a fine, sapid-saline quality on the finish. A truly delicious, well made, distinctive white, a perennial favourite from the Okanagan Valley. Drink or hold mid-term. Tasted January 2021.