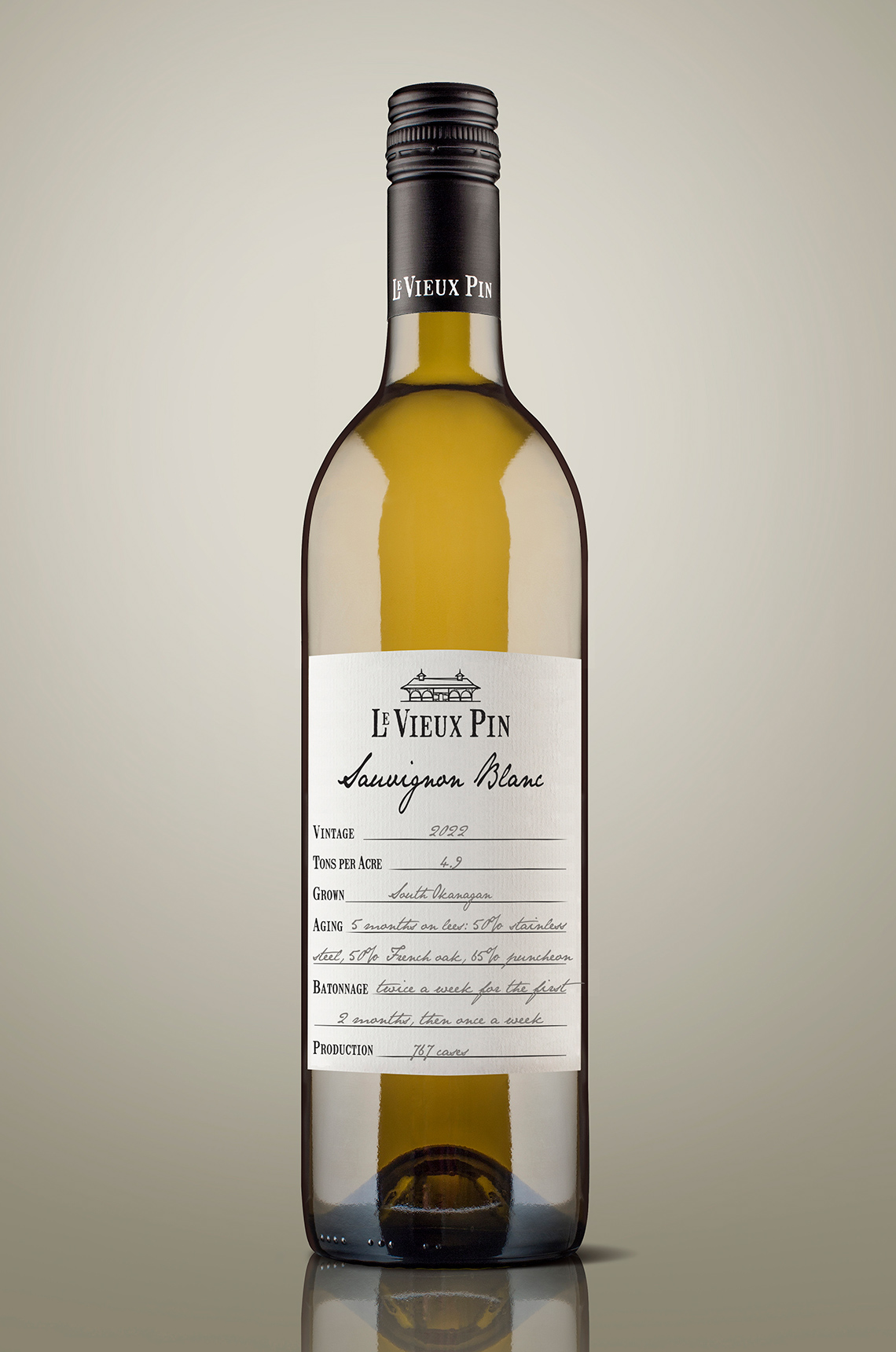 2022 Sauvignon Blanc
SAUVIGNON BLANC IN 7 WORDS
Grapefruit, Gooseberry, Guava, Lime, Mineral, Vibrant, Chiseled
WINEMAKING NOTES
The 2022 Sauvignon Blanc is a hypothetical assemblage of the three distinct styles of Sauvignon Blanc: California's Fumé Blanc, New Zealand Marlborough and Loire Valley's Pouilly-Fumé.
Our Sauvignon Blanc comes together like an NFL playbook and shows that beautiful balance of gooseberry, herbaceous and green notes while the slight tropical side of this noble grape variety pokes its head out here and there with guava and passionfruit suggestions. Bergamot orange rind notes greet you on the nose. Tart orchard fruits come later in waves. Brief skin contact before pressing, along with the use of both stainless steel, neutral oak and a different élevage regime for each vessel, resulted in a complex wine that is a pleasure for both the palate and the intellect. A truly unique expression of Sauvignon Blanc that captures the spirit and sense of place of our celebrated wine region.
the highlight of 2022 Sauvignon blanc is its low 11% alcohol level (perfect for lunch or aperitif) as well as its nearly Champagne level acidity which would be perfect for cutting through all the richness of what it gets paired with.
Meat-Based
Oysters on the half shell topped with lemon and pepper-infused vodka or frisée salad dressed with lardon and soft-boiled quail's egg are some of our favourites.

Plant-Based
Falafels with cucumber and mint sauce or cucumber, avocado sushi rolls topped with mango or papaya and a guava or passionfruit vinaigrette sauce drizzle.

Slideshow Items
First taste of 2022 from our local vineyards – and what a fresh zippy start. I wasn't so convinced on Sauvignon Blanc in British Columbia until recently but Le Vieux Pin is further proof. Scents of elderflower and green herbs with a leesy accent. The palate is racy yet creamy and packed with lime pith and grapefruit all at a refreshingly modest 11% abv. It screams spring sipping.