The confident friend that always had my back. Sauvignon Blanc has always liked the same foods as me. Asparagus, oysters, goats cheese. My first Sauvignon Blanc experience was a wine from New Zealand. We can all remember that friend that quoted the name of a cheeky wine they saw on the wine shop's shelf "Cat's Pee on a Gooseberry Bush". Did I agree? Full heartedly. It was fresh, lime, gooseberry, green beans, frozen peas, and this zingy acidity. At the small historical inn, I worked at in rural Ontario, I had friends of my family who were regular customers and they loved Fume Blanc. A richer rounder more tropical fruit dominant Sauvignon Blanc. This producer used some toasted new oak barrels and you can smell a little bit of that classic smoke from the barrel, giving the wine its name "fumé". It was creamy, almost rich, but that acidity created balance. I can rest on my hours and hours of French lessons my mother made me take, to smoke, fumer, je fume, tu fumes, il fume … a smokey white wine made of Sauvignon Blanc due to toasted oak barrels. Ripe, very ripe, tropical fruit characteristics of guava, passionfruit, and white grapefruit. It was delicious.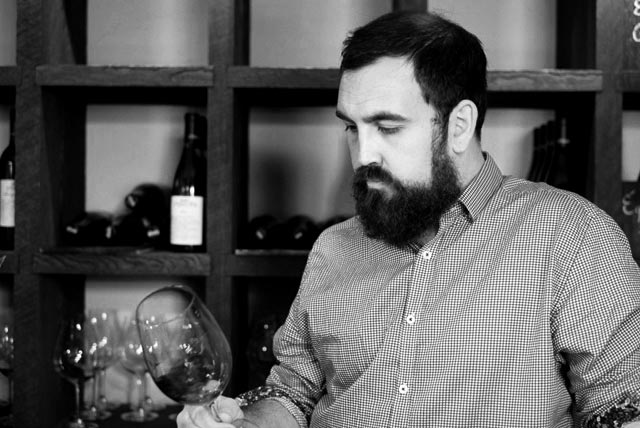 While I was in Montreal, I discovered Sancerre. It became a matter of necessity, but luckily, there is a lot of inexpensive Sancerre available at the SAQ. The Francophile wine culture in Quebec changed me. I craved Sancerre. It goes with Toulouse sausage, oysters, fennel salad, everything I crave. It's lean, mean, mineral driven, so much citrus, it has that flinty, slate, almost saline like quality. It was restrained, always holding something back. It begs for goat cheese, it begs for Camembert … or if you're a fan of great cheese, the famed cheeses of Quebec will always impress. I particularly enjoy Le Roulé from Chevrerie Dion. I used to drink Sancerre with my friends as an aperitif at our local wine bar. It loved me, I loved Sancerre back. When I finally decided to move away from Montreal and start my own wine journey, I discovered Le Vieux Pin. They had a vision and a demand for quality that I wanted to stand behind. I wrote the right email and I got the job. I remember it because I was on a bus heading to Ottawa for the weekend when I got the good news. When I arrived in BC, the first wine I fell in love with was not one of the grand small production red wines, it was Sauvignon Blanc. There was something comforting, it was green, herbaceous, it was lean. It has tropical aspects, it was round, creamy, but it was also restrained, it was holding something back, a chance for development. This wine, every year since the first vintage I had from 2010 shares my favourite qualities of New Zealand Sauvignon Blanc, Californian Sauvignon Blanc and from the Loire. A wine that tells a story, something uniquely Okanagan but can express similarities of some of the most famed Sauvignon Blancs in the world.
Enough stories, if you want to try this wine with something delicious, try this Asparagus and Lemon Risotto from Martha Stewart. Risotto can be rich, the Le Vieux Pin Sauvignon Blanc's acid will prepare your mouth for the next bite of food. The fresh local asparagus will intricately pair with the subtle green notes, the citrus will match the citrus tones in the wine, it will be a match made in heaven.
Please enjoy and I look forward to hearing your thoughts about this pairing.
Enjoy!
Alex