Sustainability, for us, isn't just about the vineyards or the winery, it's also about our business. We care about every piece of the puzzle. In terms of our business, sustainability is a business approach to, what we believe, creating long-term value. This occurs by taking into consideration how our organization operates in the ecological, social and economic environment to foster both profitability and longevity.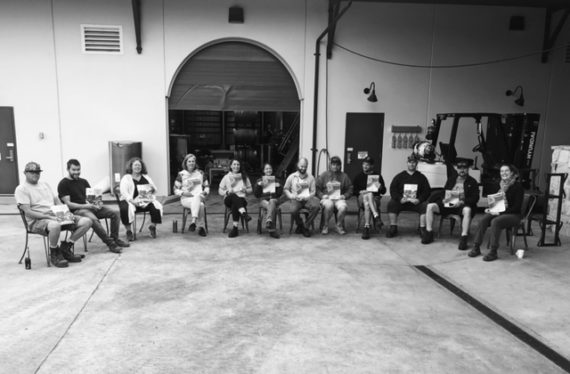 What makes our business sustainable?
Our core team has been together for more than 10 years. We have been through many ups and downs and love working together. We have learned so much from each other and about the wine industry but most importantly, because we have known each other for so long, we know how to operate as a team. Teamwork has been the core of every success we have had and has kept us going for so long. Excellent teamwork and communication has kept this business truly sustainable. We are one big family!
We have wines that range from the lowest of prices to some on the higher end. There isn't a wine to expensive no matter who you are, especially if you are just starting out. Yet, we also have small-batch wines for those who are interested in something more niche. Wine is for everyone, and we cannot say that enough. We strive to be a winery that has something for everyone and that's also what makes us sustainable in the long run.
We have a good mix of red, white and rose production. We like to experiment with different wines as we draw inspirations from different places and winemakers. Whilst we love paying tributes to outstanding winemakers that have come before us, we also want to leave our own mark. No one in our repertoire is ever the same and you will find that from vintage to vintage as well. Balance is key and balance is the way to go to ensure our production and business is sustainable.
Multiple and Diverse Sales Channels
We have many sales channels around the country and around the world. This connects us with so many people within Canada and beyond. This also allows us to keep our staff employed all year around so that they can plan for the long term and not worry about putting food on the table when the weather gets cold! Keeping our employees happy, healthy and around is important to us – they are the most familiar with how to keep production sustainable as well which drives efficiency and sustainability for the business.
We have many health and safety guidelines in place and trainings to make sure we are up to date with the latest guidelines. We also have equal employment benefits and growth. During the pandemic, our team's safety was our top priority and continues to be as restrictions ease. We put our team first above anything else, taking into account external circumstances such as the wildfires in the summer as well. We truly want to give our team a meaningful and long career that will stick with them throughout their lives.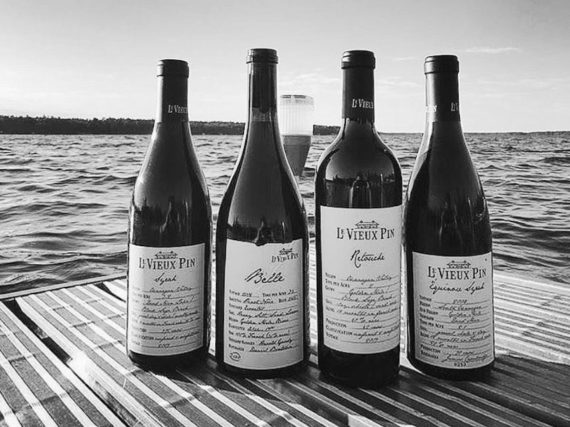 Once again by abiding SWBC's concept of "plant, people, and profits" and going beyond the vineyard and winery, our business strives to be sustainable now and for the long run. Here's what sustainability means to our team and why being Certified Sustainable is so important to us:
"I think it means, as a group (the company as a whole), we are looking at all areas of our business in the way they intersect and weave between the environmental, financial, and social factors. It isn't just about one piece of the puzzle. When we are being sustainable, we are looking at each piece in reference to how it affects all 3. They're all related and affect each other. COVID hindered our ability to host people at the winery, it forced us to look at our email list, sell to different types of customers at home and pay more attention to our retailers. We look at questions like, how do we keep our neighbors happy with increased traffic, or tractor noise, or our dock at LaStella? How does health and safety affect our company morale and the overall happiness of our team members / job satisfaction, happy team members sell more wine, want to do a better job and feel part of the work that makes it better for all of us. How can we make decisions that save us money but are also good for the environment? How do the things we do in the vineyard that affect the ease of the fermentation, the good flavours in the wine and how it continues to make us known as a quality producer? 
I think of it as the Venn Diagram – The middle piece is sustainability where everything overlaps the environmental, financial, and social parts of our business." 
"Sustainability is the start to a legacy to future generations. You are creating something that has the real possibility to last forever. Historic in a good way. When you realize the history of vineyards around the world, where they began, how they grew and flourished. This shows how La Stella and Le Vieux Pin can be something very special. Not just for profit and shareholders on a stock exchange like some other wineries, but for the environment to regenerate and give back for future vintages. Sustainability is like a great wine, it needs balance."
"Sustainability to me means that environmental, economic, and social tiers of business all coexist in harmony. It's a platform for guidance in forward thinking and adaptability when and where needed. A reminder that conscious improvement is always key to success. 
So proud of everyone and their efforts. This company is such a supportive company to be a part of. It's a true testament to the success of our first audit and the beginning of our journey to being fully sustainable. It's a pleasure to be part of the team!!"
"The certification validated all the systems we had put in place over the last 11 years in the vineyards, in the wineries and in the tasting rooms. It reinforced the feeling of pride I gained by managing the operations. It also gave me the opportunity to look at our practices with a magnifying glass and look at where we can improve. The support given by the certification in the continuous improvement process will be extremely helpful."
Written by Nicole Lee