We were envious to read about the delicious dishes created for Visa Infinite Dinner card holders at the Blackbird Public House in downtown Vancouver recently. Here is the dish created by Chef Alvin Pillay that was paired with Executive Bartender Jay Jones creation: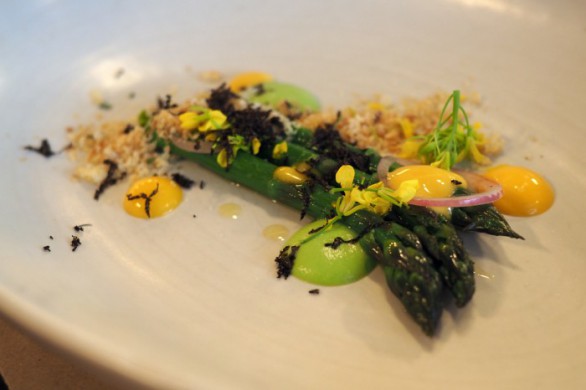 1st Course (above): Asparagus and Black Truffle, with slow cooked egg, brioche, fleur de sel (Alvin Pillay)
Accompaniment (Jay Jones): "Farmer's Market": Long Table Distillery cucumber gin (below left), Le Vieux Pin Sauvignon Blanc, local honey, Bittered Sling Cascade Celery bitters, Phillips 'Sparkmouth' Ginger Soda, grapefruit and cucumber.
It's great to see modern cocktail creations including wine, especially one of ours.
Thanks Jay Jones and Dennis & May!
Read the full blog article here, written by Dennis & May Pang on their site Pangcouver.