Written by Wade Martin, our Tasting Room and Wine Club Concierge.
Selecting a white wine to accompany Thanksgiving can be a daunting task.  This meal presents a diverse array of flavours and textures, adept at highlighting how incompatible many a "go-to white" can be with certain elements.
A traditionally prepared roast Turkey mates smoke and crispy seasoned-skin to a relatively subtle (flavour-wise) dense white meat, that can quickly baffle many of the usual suspects. You'll find no shortcut selecting Ham as the center-piece. It comes with considerable challenges in both weight and sweetness depending on accompaniments and preparation. This is prior to addressing the myriad of elements that adorn side plates and bowls. Would anyone care for some pickle's, olives or cured trout? How about sweet potatoes or butter- poached asparagus?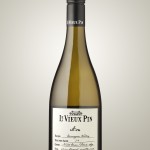 As if the above challenges are not enough, consider the personalities and palates in attendance and it's easy to become overwhelmed. Le Vieux Pin's white tribute to the Rhone Valley 'Ava' is multi-faceted to rise to the challenge.  A lifted nose of Apricots and subtle tropical warmth, combined with citrus and a welcome hint of spice. A nose which lends itself kindly to offsetting smoke laced turkey skin or complimenting your grandmother's traditional pineapple glazed ham.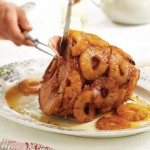 Ava combines a full and elegant palate, partnering soft texture and bright acidity. These traits nurtured and accentuated by the subtle application of oak and battonage. Wine pairing tools more than necessary when attempting the often disastrous task of Thanksgiving dinner and specific dishes unique to your own annual celebration.
These are just some of the reasons this elegant, crowd pleasing, South Okanagan white has become an annual must pour.