A recent article from Le Figaro in France, credits Canada including BC with producing great wine. So it's no surprise that a recent article named the Okanagan Valley the World's 2nd best wine region to visit! We are being discovered by travel and wine writers, winemakers and sommeliers from around the world. They are surprised with the beauty of our region and more importantly the quality of wine being produced.
With all the recent press, we hope to introduce our wines to the International market, so don't miss a chance to secure wine from your own backyard, we are a small production winery – so when it's gone… it's gone until the next vintage!
join our newsletter for up to date information, join our wine club to get in on exclusive wines, order wine on-line and drop by our tasting room soon, we are open daily from 11am – 5pm.
We've translated a portion of the article below…
"Canada, a land of great wines to discover urgently…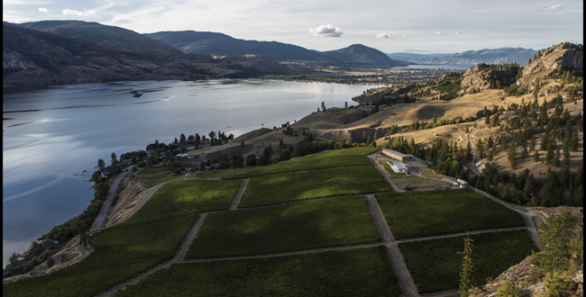 "Everyone here is celebrating Quebec wine with a contagious enthusiasm. And the virus had us!"
This is a country that I was waiting to see with some impatience!
Canada has always fascinated me; its culture, its surface area, its landscapes, the hospitality of its people. And I must say that I was not the only one stamping impatiently. Ludovic, my faithful traveling sidekick was born in Pointe-Claire (in the province of Quebec) and spent the first eight years of his life in a Montreal suburb. An impression was formed and Ludo was eager to share with me. Especially since two of his three sisters live there today! A family story in short.
As any wine lover knows, Canada is essentially synonymous with ice wine … but that's not all! From east to west the whole country has shown that it is also a land of great dry wines, as evidenced by the white and red of Quebec to Ontario and British Columbia. On this 3-week trip to the land of loggers and maple syrup it has brought us to new discoveries and surprises of wine encounters and strong friendships.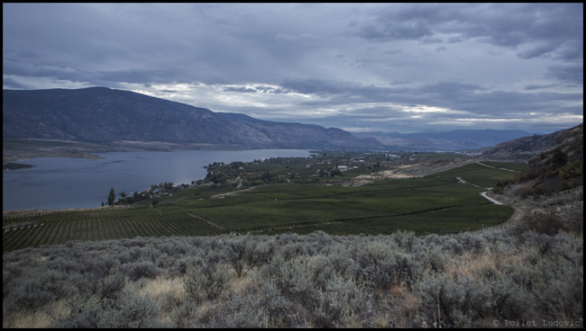 Osoyoos Larose – British Columbia
Photo: Ludovic Pollet
British Columbia, a wine region not to underestimate
A view of Canada and to our delight, British Columbia is extremely dynamic when it comes to promoting its wines. Our first step in the province brings us to Vancouver, for the show "Colour BC VQA Fall Release", where the Association of British Columbia wines warmly invited us. The opportunity to meet many producers and their wines. We learn that the province has 215 domains on five sub-regions: Vancouver Island, Fraser Valley, Similkameen Valley, Gulf Islands and the Okanagan Valley.

Painted Rock – Canada
Photo: Ludovic Pollet
We end our stay in the Okanagan Valley with a visit to the domain Le Vieux Pin. Their style is expressed by the art of winemaking with Syrah (and Rhone varietals north in general – Condrieu: Marsanne and Roussanne). The Equinoxe Syrah vintage 2011 ($ 85) is divine and recalls the delicacy of the grape with hints of violets and black pepper.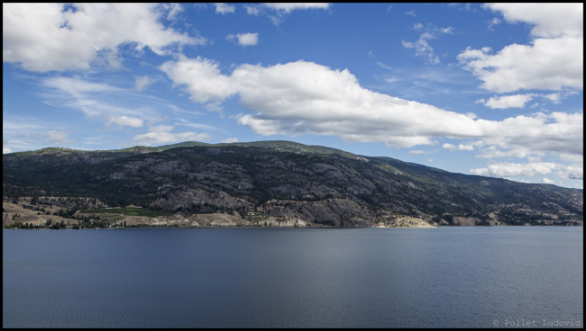 Painted Rock – Canada
Photo: Ludovic Pollet
Canada has made us realize the wine-growing potential that is here. And although the country is still a (very) small producer of wine on a global scale, we must not forget that with 4.5 million hectoliters in 2012, Canada is one of the top 10 wine-consuming countries in the world. Canada is not only a country of great wines – dry and sweet – but also a land of amateurs and connoisseurs.
See the full French article online here.